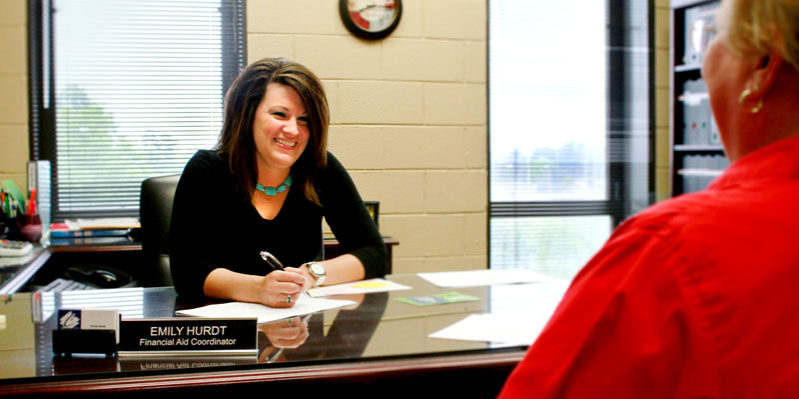 Why is filling out the Free Application for Federal Student Aid (FAFSA) important?
Filling out the Free Application for Federal Student Aid (FAFSA) is the first step in getting federal money, including Pell Grants and work-study jobs at your college. Nearly 20 million FAFSA filers get access to federal grants each year – the vast majority of American college students. Yeah, it's kind of a big deal.
Every student should apply
The biggest mistake you can make with federal aid is assuming you don't qualify. Even if you don't think you'll be eligible, you should apply. Many students qualify for the Pell Grant, which is money that you do not have to pay back.
"So many students do not apply for financial aid because they don't think they will qualify, and they fear the process," says Emily Hurdt, director of enrollment services at CCC. "The application process has become easier in recent years and can be done online, and we are always available to help. Students who apply are usually surprised at how much assistance they qualify for and the impact it has on their education."
It's easier than you think
The Free Application for Federal Student Aid (FAFSA) application opening date has been moved to October, much earlier than in the past. That means students can file an application for the 2020-21 school year in October 2019. Plus, they can now use tax information from two years earlier.
These changes simplify the FAFSA a great deal. Students have already completed their taxes for the previous year, meaning more students are eligible to use the IRS Data Retrieval Tool, which makes entering tax information much easier!
The FAFSA is far less of a headache than it used to be. Once upon a time (not so long ago), filing for financial aid involved a 10-page workbook and poring over your family's paper documents. Today, less than one-half of one percent of applicants fill out the paper version.
Now, the online form at fafsa.gov auto-populates many of the answer fields for the application's 108 questions using data already on file with the government through the IRS.
According to the U.S. Education Department this has cut the filing time down to about 20 minutes on average. Take time to fill out your FAFSA. What do you have to lose? You might be surprised at how much you gain!
Need help or have questions?
Contact our financial aid experts at 704-669-4028 or [email protected].
Did you know?
More than 60 percent of Cleveland Community College students receive some form of financial aid.
More than $8.2 million was awarded during the 2018-2019 school year.
Types of financial aid: scholarships, childcare funds, veterans assistance, Pell grants, and work study.
How to apply (It's as Easy as…)
Get a FSA ID (personal identification number). When you start the FAFSA process, you will create your FSA ID. The username and password you create will be used with your FAFSA.

Complete the FAFSA online at fafsa.gov. Be sure to list CCC's school code: 008082.

After submitting your FAFSA, CCC will contact you via email regarding next steps. Be sure to return any requested information.