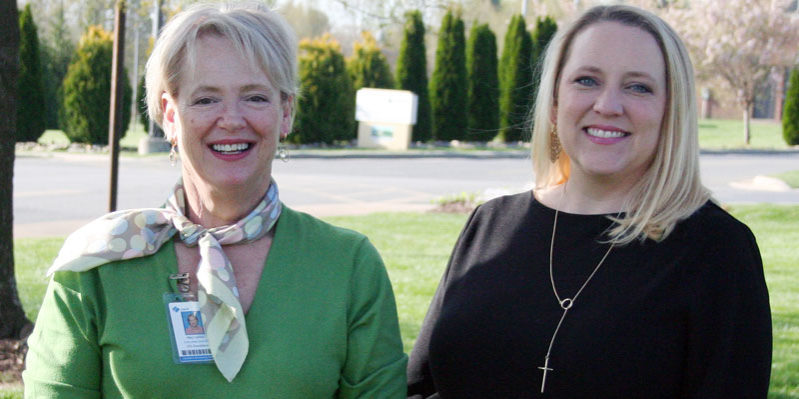 By Mary Carlson
This past spring marked the beginning of a new era in the history of the Cleveland Community College Foundation. We have a brand-new staff who are excited to partner with CCC to ensure high-quality education and financial stability for our students, staff and community. With the College's new campus needs and program opportunities coming to the fore, the Foundation is squarely focused on securing support for shorter- and longer-term priorities. The Foundation also remains committed to building scholarships for students and academic initiatives.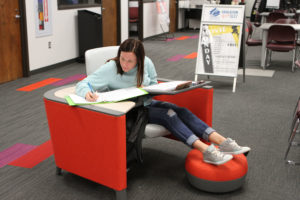 Chief among the College's priorities is the launch of the Athletics program with a longer-range goal of creating an endowment to strengthen the program's future. This push represents a tremendous opportunity for students and the community to engage with CCC in new ways.
That engagement kicked off with an election conducted via social media to name the first-ever CCC mascot. After all votes by students, faculty, staff and the public were tallied, the winner emerged: the Yeti! The College will roll out a cross country program in Fall 2019, softball in Spring 2020 and baseball in Fall 2020. With the community's strong support, we aim to add more sports programs in the coming years.
Other key College priorities that require the Foundation's support include completing the Advanced Technology Center, constructing a student center and increasing the number of scholarships to benefit students across disciplines and programs. The Foundation is also working to secure funding to expand our vocational education facilities and such growing programs as the Electrical Lineworker Academy, Brown Emergency Training Center, Allied Health programs, Barber Academy scholarships and—beginning in Fall 2019—the new Culinary Arts program.
With these exciting changes on the horizon, the Foundation staff (see bios below) will work very closely with board members to engage donors who wish to support the College with gifts at every level.
We need your help! You have the opportunity to invest in these programs and support the College by giving to the Foundation. Every gift we receive—no matter what amount—can help transform our students' educational experiences.  
Please visit our website to make your donation or contact our office at 704-669-4025 or [email protected]
CCC Foundation Staff 
Mary Carlson, Executive Director
Mary Carlson is honored to serve as Executive Director of the Cleveland Community College Foundation. She looks forward to working with her new CCC colleagues, Dr. Hurst and the Foundation board to promote the College's interests and help secure its future.
Mary first moved to Cleveland County in 1971. A 1977 graduate of Shelby High School, she earned her B.A. degree in English and Secondary Education at UNC-Chapel Hill. She then taught English and history at Charlotte Catholic High School in Charlotte before entering the doctoral program in English literature at Indiana University-Bloomington in 1988. After completing her PhD, she worked with a documentary filmmaker in Charlottesville, VA, on a PBS series about Southern literature and culture.
In 2005, Mary joined the University of Virginia's Advancement Communications and Media Relations group, serving as a senior writer, video producer and media liaison. In 2011, while still working for U.Va., she returned to Shelby to help care for an aging parent.
In April 2015, Mary joined Gardner-Webb University's Advancement team, where she managed day-to-day operations for all non-Athletics fundraising at GWU. Her areas of direct supervision included Annual Giving, Alumni Relations, Foundations, Gift Accounting and Donor Services.
Mary serves on the boards of the Cleveland County Chamber of Commerce and the Cleveland County Economic Development Partnership. She is slated to chair the Chamber of Commerce board in 2020.
Kendra Haneline, Foundation and Advancement Coordinator
Kendra Haneline joined the CCC Foundation Office in December 2018 as the Foundation and Advancement Coordinator. She collaborates with the Executive Director to ensure the smooth day-to-day operations of the office. Kendra also helps with the writing and administration of grants and other initiatives to support the College.
She began her career at CCC in 2014 working part-time as Tutor Coordinator until becoming a Success Coach and Advisor in 2016. A 1997 graduate of Gardner-Webb University with B.S. in Business Administration, Kendra is also a published author. She and her husband Corby have three children, Chandler, Carter, and Kensley.
In supporting the Foundation's mission to advance the interests of the College, Kendra brings to her position a unique perspective and background of working directly with students to promote their needs and interests. She is excited to have joined the Foundation as it begins a new chapter of close collaboration with and strong support of the College.
We're Grateful for You!
We send a big shout out to more than 100 generous individuals and organizations who have made gifts to the CCC Foundation during the 2018-19 fiscal year.
Thank you!