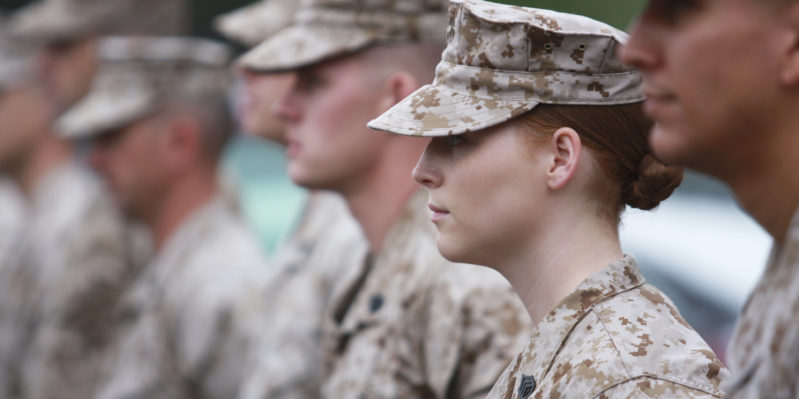 The veteran population is growing at Cleveland Community College. More than 100 students used Veterans Affairs (VA) benefits during the 2015-2016 school year. In addition to veterans and active military members, family members such as dependents and spouses, may take advantage of this opportunity if a parent/spouse is totally disabled or deceased due to a service-connected disability.
"There are a number of resources available for our veterans, active service men and women, and in some cases their spouses and dependents," said Brinson Blanton, veterans and financial aid counselor. "If they have a desire to earn a degree, diploma or certificate, we can help them achieve their goal. It starts with a phone call or a visit to our Financial Aid and Veterans Affairs office."
After all you have endured and done for this country, getting a degree should not be a difficult process. You have the skills and the determination, that's evident from your service. Finding the financial resources should not be the hurdle that keeps you from achieving your goal. Fortunately, additional resources such as the new Post 9/11 GI Bill are helping more veterans and service members achieve their educational goals.  In most cases, this type of benefit pays the full amount of tuition and fees up-front without any out-of-pocket expense to you, the student. Additionally, you receive a monthly housing allowance, and a yearly book stipend as well.
There are a variety of other GI Bills that will provide you with a monthly check depending on the number of credit hours you are enrolled in, and the branch of military in which you served. At CCC, we also encourage all veterans and active military members to apply for other types of financial aid by completing the FAFSA. In addition to federal and state grants, which are free and do not require repayment, veterans and active members have several options to receive assistance. Getting a degree is an achievable goal, thanks to the assistance provided by these resources. This past year Cleveland Community College started the VA Coffee Hour with free coffee and doughnuts. It's a social hour especially for our students, staff, faculty, and dependents who have served or are currently serving in the military. This has been a successful event that allows us to show our appreciation to all the veterans on our campus while allowing you to meet each other, discuss experiences and lend support to one another. We are also proud of the fact that CCC was recognized as a Military Friendly School for 2016. This designation shows that we provide the best possible services to all veterans at our College.
At Cleveland Community College we are committed to supporting our veterans and their families. We look forward to assisting you in any way possible as you pursue your educational goals at our institution. Stop by our Veterans Affairs office located on the second floor of the Jack Hunt Campus Center. We are available to answer any questions you may have concerning your veteran education benefits, and how to apply and get started.
Have questions regarding your veteran benefits? Contact your CCC representative at 704-669-4096 or [email protected].