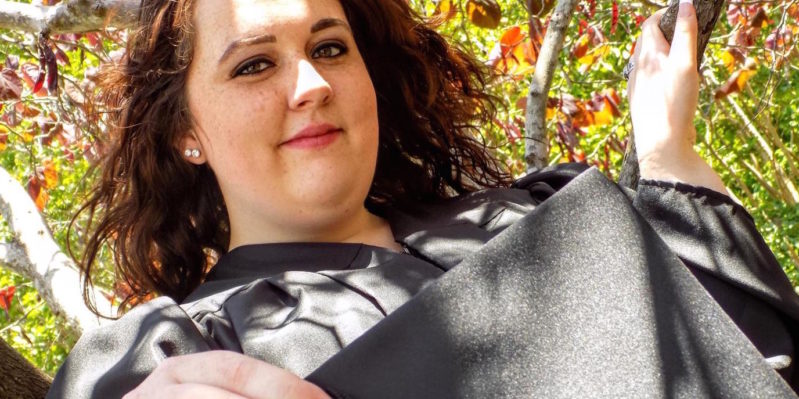 Career and College Promise can get you where you want to go. Sooner. And Tuition-Free.
Who Says You Can't be in Two Places at Once? With Career and College Promise, you can work toward your high school graduation while also earning credits toward a certificate, diploma, Associate degree or Bachelor's degree.
Career & College Promise (CCP)
Cleveland Community College has partnered with Cleveland County Schools to offer high school students a clear, focused, and tuition-free path to future success. Whether you plan to transfer to a four-year university, earn a two-year degree, diploma or certificate, or learn a trade, CCC offers eligible students college credit while in high school. CCP courses help prepare current high school students for life after high school.
College credit earned through CCP will allow students to obtain a credential that can transfer to a four-year university in North Carolina, while saving you money. If getting a tuition-free head start on college sounds good to you and your family, CCP is right for you!
Quick Facts:
CCP is open to qualifying high school juniors and seniors.
Courses are tuition-FREE, but students may be responsible for textbook costs.
High School students can choose from over 37 different program pathways.
Prepares high school students for collegiate expectations and college-level study.
CCP saves families up to $29,000 per year and puts students closer to finishing college.
CCP participants are more likely than their peers to pursue a bachelor's degree, earn higher first-semester GPA's and complete a college degree.
Get Started Today!
Contact us at [email protected] or 704-669-4081 for more information or to learn about course offerings and eligibility requirements.
What Can Career and College Promise Do For You?
Andrew Impeduglia
Through CCP classes I was able to learn and prepare for the future. Not only was I able to complete college courses to obtain credits, I was able to get a glimpse of the rigor and responsibility that would be required of me in less than a year as I move on to a college education.  After completion of the education courses I have a wealth of experience that impacted me more than any class I have ever taken!
Savannah Lund
My high school educational experience would not have been the same without CCP. Through online courses I have had the ability to gain college and high school credit, increase my knowledge independently, and experiment with different course selections. It has greatly impacted my time management skills, and allowed me to become more responsible for my education. Without the availability of CCP I would not have grown into the student I am today!
Steven Johnston
CCP courses have given me the opportunity to earn college credit toward my career goals. I hope to become a history teacher and the education courses I took gave me the chance to determine what and how I want to teach. These courses also helped me and my family financially because these are college courses we did not have to pay for and this has helped a great deal.
Mackenzie Tallent
Going into my senior year, I had no clue what I wanted to be or where to start so I decided to take a couple CCP classes. I ended up taking Early Childhood Development and School Age Education classes and had the opportunity to volunteer at an alternative school, Turning Point Academy. After visiting and helping these students, I knew this was exactly where I was meant to be! Had it not been for CCP classes, I may have never found my passion for teaching and helping students.
Jodi Blanton
These courses have allowed me to get the feel of college while still being in high school. I have grown stronger as an individual and learned what my goals are in school. I have also learned how to become an independent person throughout these courses. I have been able to strive and reach beyond my academic goals through CCP courses.
Kaylee Delane Truett, former CCP student, Cleveland Community College graduate
CCP saved me. I can honestly say that. Before CCP, I had no idea what I wanted to do with my life, nor did I even care. CCP changed that. Now I am eager to learn. CCP meant that I was able to start my college early, and finish early. I was given an opportunity to make a change in my life and better myself. CCP helped me succeed and reach my goals to graduate with my Criminal Justice Technology Associate degree and opened a new door for me to continue my education at Gardner-Webb University. CCP has forever changed my life. Better yet it has helped me build a life.
Nastajah Hutchens
The CCP classes have been very important to me. By taking CCP classes, I was able to graduate with my Criminal Justice Certificate in a year. That will allow me to get an early start on my future career goal. I want to become an attorney. I will be attending Appalachian State University in the fall to major in Political Science and minor in Criminal Justice. By having a certificate under my belt, it provides me with the advanced knowledge that I'll need. The CCP courses challenged me in great ways, and the teachers gave me an opportunity to learn something that I love.