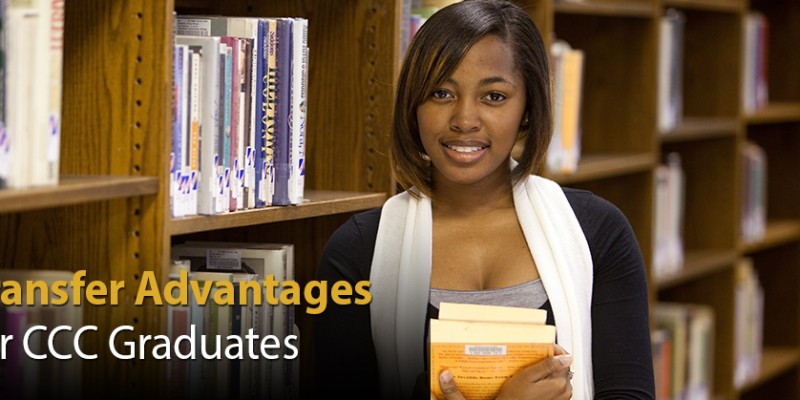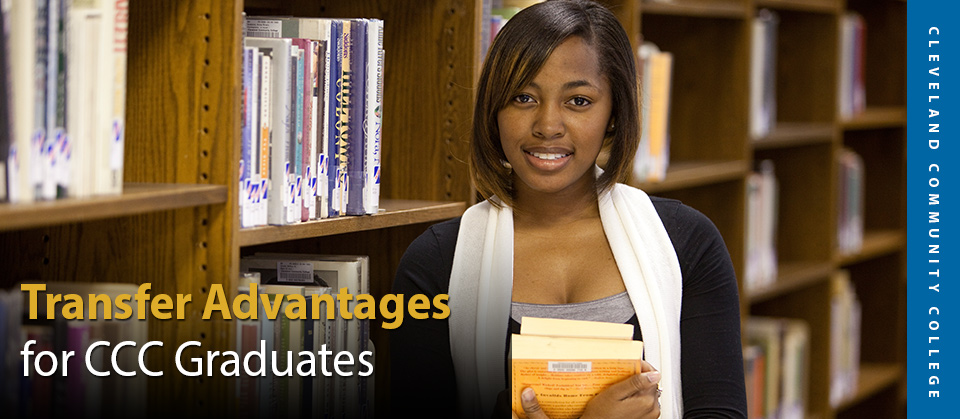 There are more perks to being a CCC transfer student than most students realize. Starting at a community college and then transferring to a four-year institution is a common strategy for students looking to earn a bachelor's degree. More students are considering the transfer route for its many advantages:
Accomplished, Caring Faculty
With caring, dedicated faculty and smaller class sizes, CCC transitions students into the college experience with more individualized attention. CCC provides great educational and social atmospheres on a more intimate level. Our faculty members are very knowledgeable in their specific subject areas. Many have real-world experience in a field, which they are able to bring to the classroom and share with their students.
Save Money
Attending CCC can provide savings of tens of thousands of dollars in tuition costs. At CCC, you will get the same education that you would receive in the first two years of study at a university. With more affordable tuition, CCC students don't have to take on a significant amount of debt prior to completing their educational goals.
Ease into the College Experience
Dr. Andy Gardner, Vice President of Student Services, recommends all students take time to meet with their academic advisor, "Our academic advisors serve an essential role at CCC. Advisors are experienced in connecting our students to important resources and services available, ultimately making our students more successful," he explains.
Flexibility
Many CCC students balance school with work and family obligations. CCC is accustomed to catering to students who are juggling professional, educational, and family responsibilities. CCC offers day, evening, and online classes available to meet any need.
Higher Grade Point Average
CCC operates under an "open door" admission policy, and is committed to quality and opportunity for all students, regardless of past academic performance. Numerous support services and resources are available to meet students where they are when they enroll and better prepare them for the next step.
Students transferring to a four-year university from CCC have higher grade point averages (GPA) than students entering a four-year university directly from high school.
Transferring from CCC is the smart way to start college, save money and achieve educational goals. And, by utilizing the knowledge of dedicated professionals and resources, the process provides a smooth transition to a four-year institution, especially for graduates with an associate degree.
The North Carolina Comprehensive Articulation Agreement (CAA) is a statewide agreement governing the transfer of credits between NC community colleges and NC public universities. As a result of revisions to the CAA in February 2014, North Carolina community college students now have a much easier time transferring college credits when they enroll at a UNC system college or university. "Our community colleges are built on the idea of taking students from where they are, and carrying them as far as they can go," said State Board of Community Colleges Chair, Dr. Linwood Powell. "As increasing numbers of students choose to begin their higher education journey at our community colleges, this agreement continues our legacy of providing hope and opportunity to North Carolinians who walk through our doors."