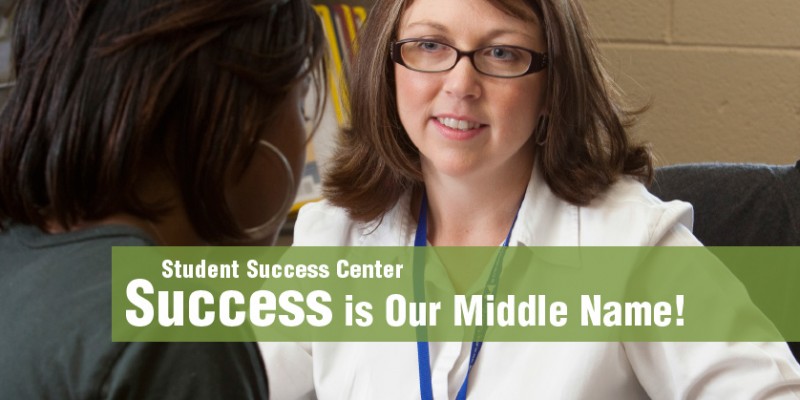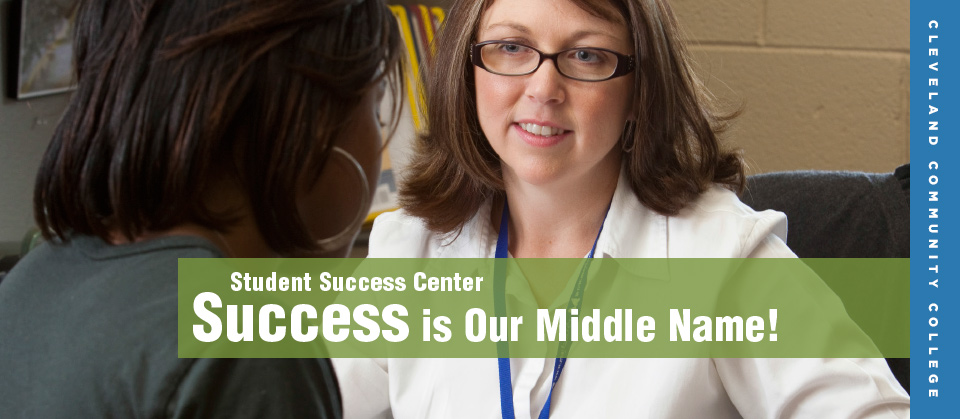 The Student Success Center at CCC is your connection to student resources. Our Center supports college instruction by helping students to become better learners and gain the confidence and skills to achieve academic success. We strive to empower students through the learning process by providing options, advice, and tools to our students through a variety of resources.
We have a caring and dedicated staff that are prepared and trained in providing excellent academic and personal support to our students. We are experts at helping our students navigate the sometimes confusing world of college life.  Just walk through our door and we're ready and willing to help you! Staff members are available both day and evening hours in the Student Success Center.
We have a caring and dedicated staff that are prepared and trained in providing excellent academic and personal support to our students.
Be sure to take advantage of the many student success resources available to you.
The Student Guide to CCC- this electronic guide introduces students to the resources, tools, and information available at CCC. The Student Guide is designed to supplement the college's Academic Bulletin and Student Handbook, by providing students with a focus on practical information about academic planning. This information is especially helpful for when you meet with your assigned academic advisor.
Career and College/University Transfer Planning- through College Foundation of North Carolina, CFNC.org is a helpful resource and planning tool to help students plan, apply, and pay for college. In addition, our Center uses the CFNC career planning tools to help students learn about themselves and explore careers and career options.
Counseling- professional counselors provide students with a confidential and caring environment in which students may seek assistance with issues they face while enrolled in college courses. Personal counseling services are designed to assist students with emotional or behavioral problems that may interfere with the successful attainment of a student's goals. Typical counseling needs among college students include the management of stress anxiety, eating disorders, relationship problems, learning how to balance college with other life responsibilities, and unhappiness or loneliness. Students in need of long term or clinical psychological treatment are referred to outside agencies and local services.
Tutoring- FREE in-person and online tutoring services are available to degree-seeking students in many of the courses offered at CCC. Tutoring is a great way for students to improve their grades and study skills! The College also partners with Smarthinking.com as a way to instantly connect with a tutor when the Tutoring Center is not open or a tutor is not available in a specific subject. Smarthinking delivers online tutoring up to 24 hours a day, 7 days a week.
TRiO- Student Support Services – Our Center offers a federally funded TRiO program designed to increase retention and graduation rates of students who are first-generation and/or low income and/or have a disability. Students interested in this program should apply with a separate TRiO application in the Student Success Center. If selected as a TRiO student, we provide extra support to help you achieve your personal, educational, and financial goals. TRiO students also get many opportunities to participate in off-campus cultural events, college and university tours, and workshops for financial management, transfer and career planning, and goal setting.
Diagnostic Assessment and Placement Testing- Students arrive to CCC from many different academic backgrounds. Some students are more prepared for college level work than others. Our goal is to place each student in the most appropriate course to ensure your success! We use a variety of diagnostic assessment and placement tests to determine your appropriate beginning level of courses. Unless you already have college credit or appropriate SAT or ACT scores on file with our Admissions Office you should plan to take the diagnostic assessment and placement tests prior to registering for courses at CCC. Please contact our office to schedule your appointment(s) at 704-669-4168.
Study Skills and College Transfer Success Courses- our Center coordinates all "ACA" or Academic Support classes offered for degree credit. These classes are offered to assist you with time management skills, study skills, and transition skills to a four-year university. By taking one or more of these classes, you will learn more about campus resources, degree and career planning, and academic strategies to assist you in meeting your academic and personal goals.
Our department works closely with other campus offices such as faculty academic advising, disability services, financial aid planning, and scholarship application information. At CCC, we value your success and will be there to support you every step of the way. We're ready to meet YOU!
Amy A. Davis