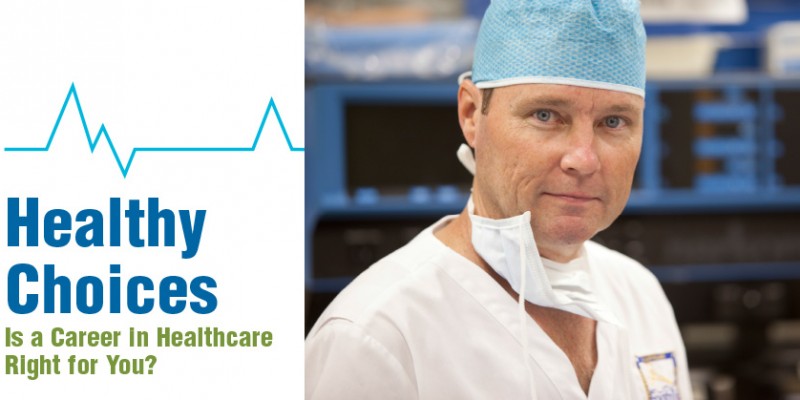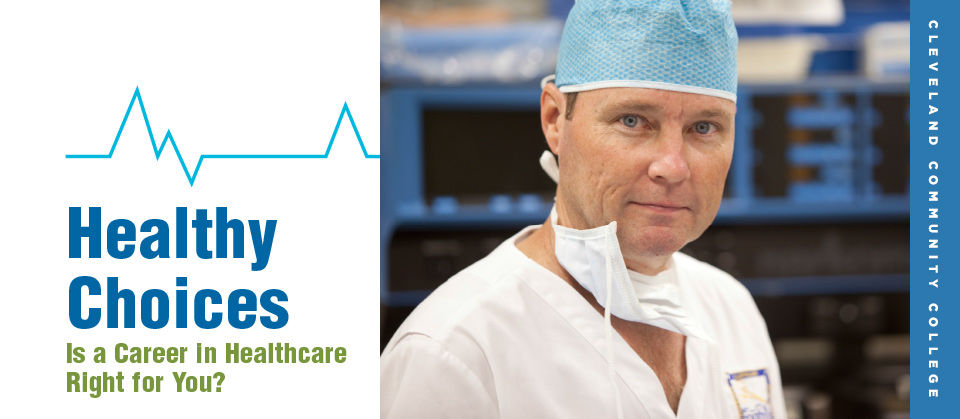 At Cleveland Community College you don't have to look far to find classrooms filled with students who are on their way to becoming successful leaders in the field of healthcare.
The Bailey Allied Health and Science Center is home to the College's various healthcare programs including: Surgical Technology, Radiography, Nursing, and Phlebotomy. Travel just across campus and you will find programs like Medical Assisting and Medical Office Administration and housed at the Brown Emergency Training Center is Emergency Medical Services. Allied Health Admissions Counselor, Shellie Hamrick, says all of the allied health programs are popular, but finding the one that suits your special interest is the key. "With any of our allied health programs you are going to find that there is a certain level of commitment that is required academically – both in the classroom and outside of the classroom. The first thing to ask yourself is, 'Am I ready for this challenge?' and if you are then we can help you get started on the road to earning a degree in one of these fields," Hamrick adds.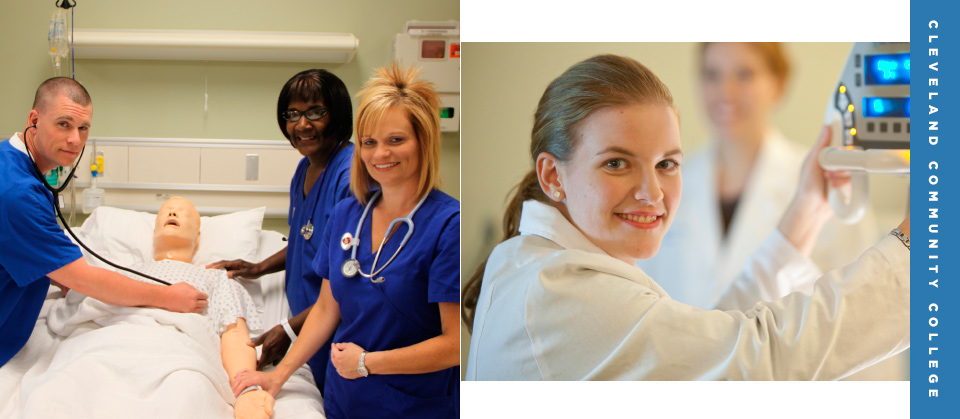 First Things First
Hamrick says the first step for any student who is not already a student at CCC is applying to the College. Once you have that taken care of, find out when the next Allied Health Meeting will be held and plan to attend. Hamrick says CCC now requires all students interested in any of the allied health fields to attend one of these meetings saying, "The meeting usually opens students' eyes to other fields they may not have even considered before coming to the meeting. We discuss everything from PSB testing to additional admission requirements for each program. The meeting is not only informative, but now a requirement for every student." Hamrick says allied health meetings are held many times throughout the year and the full schedule can be found at clevelandcc.edu.
What's Your Choice?
Radiography and Computed Tomography
Associate Degree Nursing
Surgical Technology
Licensed Practical Nursing
Phlebotomy
Certified Nursing Assistant
Medical Assisting
Emergency Medical Services
Medical Office Administration
Margo Greene