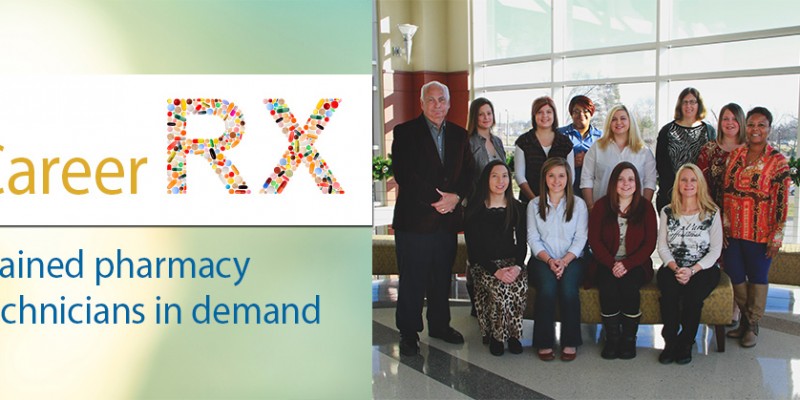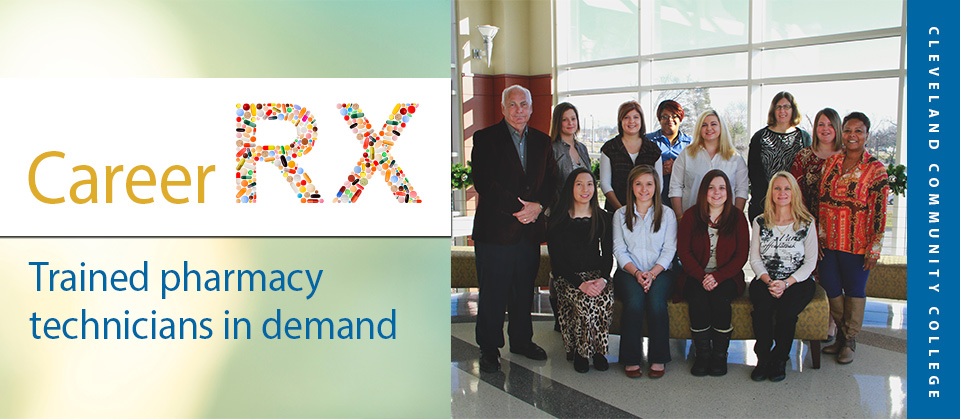 Billy Wease, the instructor for CCC's Pharmacy Technician Certification Training course, believes a certified pharmacy technician is a valuable asset to any pharmacy, and he teaches his students how to become that valuable asset.
Wease earned his Bachelor of Science degree in Pharmacy from the University of North Carolina – Chapel Hill and worked as a full-time pharmacist for 32 years. In addition, he owned two retail pharmacies during that time. He retired in 2003, but soon decided to pass on some of his knowledge to students interested in working in the pharmacy field.
He has been teaching the pharmacy technician course material for the last 10 years, and has taught at CCC for the last two years.
"I would recommend this training to students who enjoy working with the public, have strong ethics and have at least some interest in the medical field," said Wease.
Wease works with students to gain basic, essential knowledge and skills required to work as a technician, under the supervision of a pharmacist, in a pharmacy. The material covered during this course includes: state and federal drug laws and regulations; drug forms and routes of administration; pharmaceutical abbreviations, measurements and calculations; reading and interpretation of prescriptions; drug classifications and commonly prescribed drugs; community and hospital pharmacy practices; medical safety and dispensing; and human relations. Upon successful completion of this course, students will be equipped with a basic understanding of pharmacy practice and be eligible to sit for the national certification examination administered by the Pharmacy Technician Certification Board in order to become credentialed as a certified pharmacy technician (CPhT).
This training course is offered through CCC's Continuing Education Department. Call 704-669-4015 for more information.
Student Success Story
Lisa Baucom Found Success as a Pharmacy Technician
"I was excited to learn about the Pharmacy Technician Class offered at Cleveland Community College," said Baucom. "This class thoroughly prepares you for a Pharmacy Technician career."
Because she could complete the course in just 16 weeks, attending classes that met two hours each, four days a week, Baucom could make the course fit into her busy life, and quickly reach her goal. She credits course instructor Billy Wease with much of her success in the course.
"Mr. Billy Wease, our instructor, made sure each student was prepared to pass the National Exam," she said. "Not only did he encourage each student, he helped everyone in our class strengthen their test weaknesses."
"I passed the National Exam on my first try," Baucom continued, "and landed a job as a pharmacy technician at a pharmacy in Boiling Springs. Enrolling in the Pharmacy Technician Class at Cleveland Community College was one of my best educational career choices."
Career Facts
Pharmacy technician
Opportunities are on the increase for trained pharmacy technicians to work in retail or hospital pharmacies. Working under the supervision of a pharmacist, technicians assist customers, fill prescriptions, maintain records and prepare medications. This career requires good customer service skills along with solid math skills and familiarity with medical and pharmaceutical concepts.

Who is a good fit?
Pharmacy technicians should be at ease helping customers and referring questions to the supervising pharmacist. Because the job requires measuring and preparing medications, careful attention to detail is important.

Education
Pharmacy technology training typically includes healthcare and pharmacy terminology, basic pharmaceutical preparation skills as well as solid skills in biology, computers, communication and math.
CCC's Pharmacy Technician Certification Training course prepares students to take the National Pharmacy Technician Certification Board exam.

Median pay
$29,320 annual
Job outlook
Projected growth is much faster than average with an estimated 166,000 new openings created by 2020.
Source: 2013 Onetonline.org