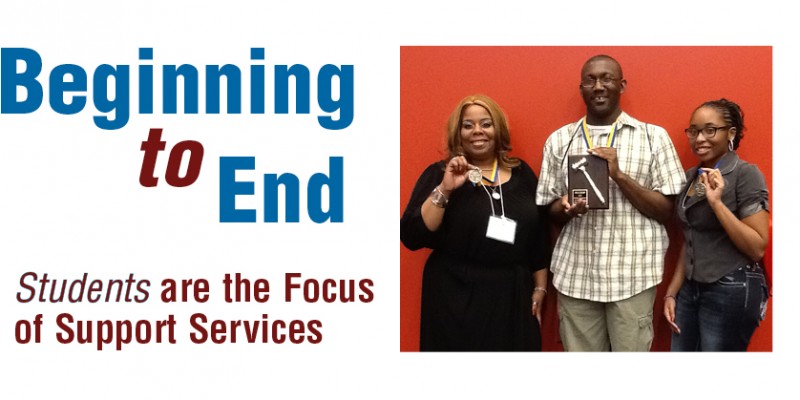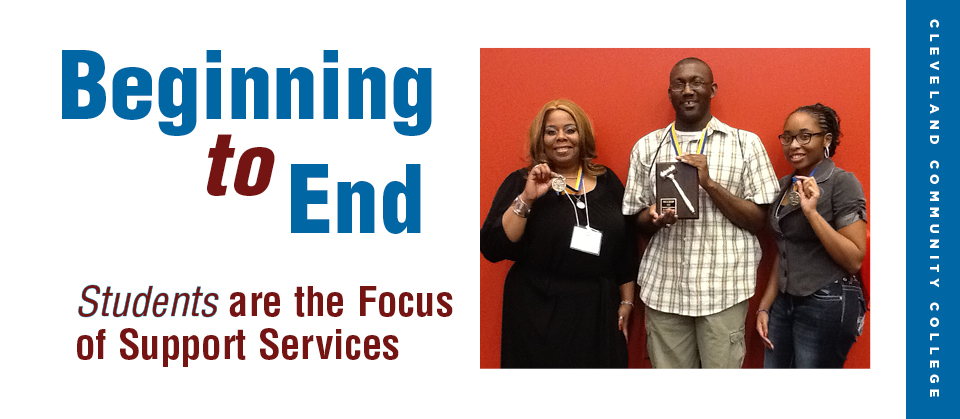 Minority Male Mentoring are Men Making Moves! Designed to support the educational goals of minority male students enrolled in NC community colleges, the Minority Male Mentoring Program at CCC has 18-25 members each year, led by faculty member and MMM Coach, Bruce Mack. The goals of the program are higher graduation and completion rates, and to encourage and support the transfer rate of participants. Our guys receive persistent advising, coaching, mentoring, and tutoring support, especially in the area of mathematics. They also have unique opportunities such as college visits and opportunities to meet with distinguished male role models in our community.
Starfish Early Alert™ system
Cleveland Community College faculty use a special early alert system called Starfish, to alert struggling students of an academic warning in online and hybrid delivered courses. Once a warning 'flag' is raised by an instructor based on a student's grade and performance in the course, the Starfish system allows our advisors and counselors to reach out to students and offer reminders of campus support services. We also encourage students to communicate directly with their instructors about their progress and concerns about their courses and assignments. In many cases, the student is able to turn their lack of progress around and end up with a successful grade in the course!
Counseling
College students deal with enormous amounts of stress. It's a constant balancing act for our students to maintain family and work relationships while also attending and being successful in college. Our staff understands these unique demands so we offer personal and confidential counseling to our students, free of charge. Although many students don't need a counselor on a regular basis, it's comforting to many students to know that we are here. In addition to personal counseling, we also make agency referrals and assist with community resources for students in need or crisis.
Workshops
Do you know how to conquer test anxiety? Do you really know how to be successful in online courses? If not, we've got you covered! Each fall and spring semester, we offer several free workshops for students through our free, Getting it Together workshop series on topics that encourage good decision making, career exploration, relationships, and coping with college academic demands.
Tutoring
Last year we provided 2062 hours of free tutoring to students in 34 different subjects! Our tutors provide a supportive learning environment in curriculum degree classes on an appointment or walk-in basis. Our tutors also provide assistance with learning strategies and study skills so that every student has the opportunity to be successful!
TRiO-SSS
(Student Support Services)
One of the most successful support programs for students is through TRiO, a federally-funded program that provides first-generation college students with opportunities to help students complete their degrees and transfer to four-year universities. In fact, 89% of our TRiO students are in good academic standing (2.0 and higher) with CCC! With over 140 students in the program each year, TRiO students receive specialized advising, counseling, financial guidance, and career development from advisors and counselors in the Student Success Center.