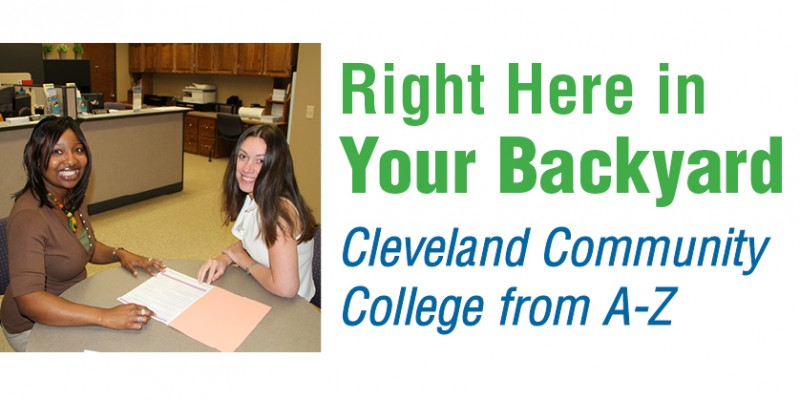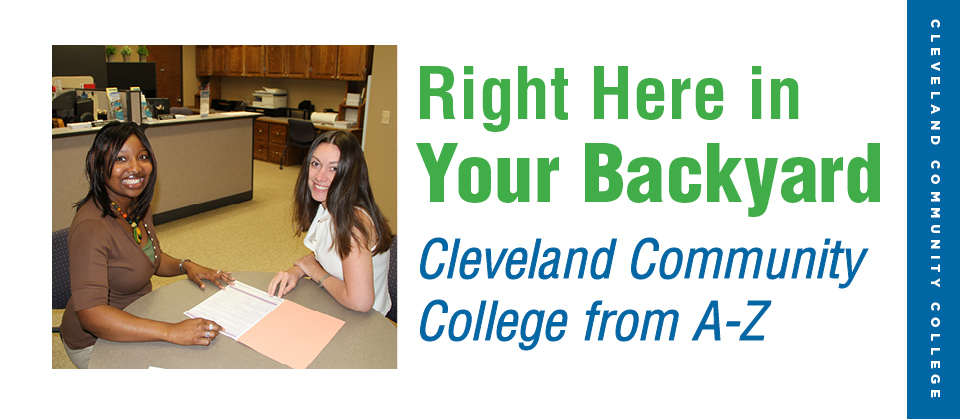 CCC provides a high-quality, affordable education that is close to home! We offer occupational training for trade and technical careers, training programs for displaced workers, and an affordable academic foundation for students who plan to transfer to four-year colleges. Numerous options and opportunities await students who are ready to build their futures right here in their own backyard.
Take a look over the full range of options in this CCC A-Z guide to find an associate degree, diploma, or certificate that suits your interests and talents. If you want more information about how to build your future through an education at CCC, visit us online at www.clevelandcc.edu or call a CCC Admissions Counselor at 704-669-4081.
Cleveland Community College A-Z
What follows is an alphabetical listing of programs and areas of study offered at Cleveland Community College. Call 704-669-4081 for more information, or visit CCC on the web at www.clevelandcc.edu.
Areas of Study
[qa]