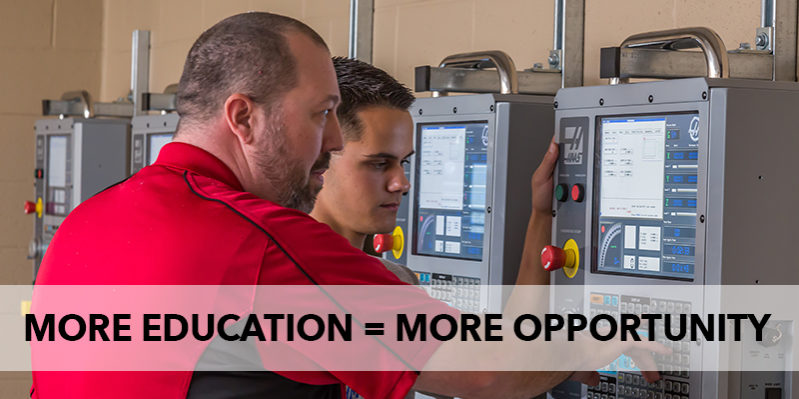 Today's good jobs require more than high school
We've heard it before, the U.S. is falling behind in math and science education. While the debate goes on about the cause of the slide, good jobs, the kind that provide a living wage and benefits, go begging.
Even in today's economy, manufacturing jobs that can pay from $30,000 to $80,000 a year go unfilled because employers can't find workers with the basic skills. Meanwhile about 29 percent of high school students drop out and face lower wages and higher unemployment than those who at least complete high school. One-third of those students who do complete high school and enroll in college will have to take remedial math and English classes before they can enroll in college-level classes.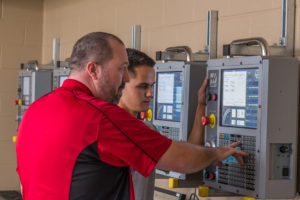 While not everyone wants-or needs-a full four years of college, a good basic foundation is more important than ever. That means solid reading and writing skills, and proficiency in math.
With a short period of training or a certificate program, high school graduates can expect to find jobs paying in the $20,000 to $30,000 range. Some of the jobs in these categories that are expected to have plenty of openings include a range of positions from customer service reps, to dental assistants, to pharmacy technicians and teacher assistants.
But even higher-paying jobs for workers with a high-school degree and some additional training are out there, and some of the best opportunities are in fields that require a solid grasp of math and science.
Some of these jobs include bookkeeping, carpentry, maintenance and repair work, licensed practical nursing and truck driving-all of which pay in the $30,000 to $50,000 range and are expected have plenty of openings according to the U.S. Bureau of Labor Statistics.
Good jobs go begging
Surprisingly, manufacturing is another sector where skilled workers are in demand.
Jeannine Kunz, director of professional development for the Society of Manufacturing Engineers, says that manufacturers aren't able to find the kinds of skilled workers they need, especially welders, machine operators, sheet metal fabricators and maintenance technicians.
"It's estimated that the U.S. will be three million skilled workers short in the next couple years," she adds. "And not enough people have the right education or skills to fill those jobs."
Education Pays 2010
CCC offers a range of certificate programs to prepare students for entry-level jobs. Most of these certificates take only a few semesters to complete and can be combined with general education credits to become the foundation of an associate degree for students who decide to continue their education. 
More satisfaction
Percent of workers who say that they are "very satisfied" with their job
40% no high school degree
50% high school graduate
58% associate degree or some college
58% bachelor's degree or higher
More money
Median annual income based on education
$24,300 no high school degree
$33,800 high school graduate
$42,000 associate degree
$55,700 bachelor's degree
From CollegeBoard