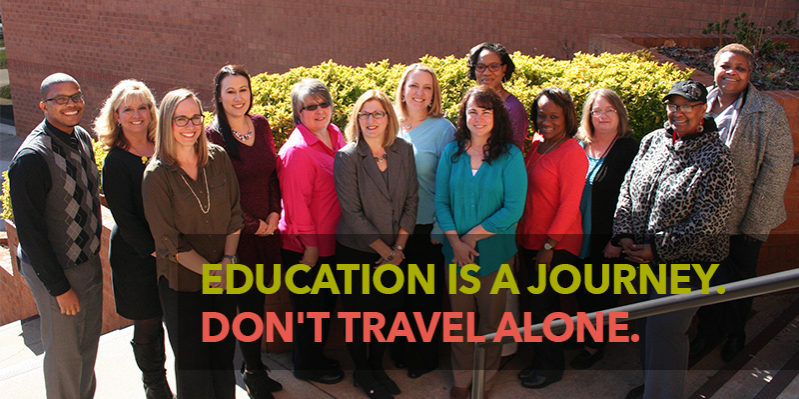 We recognize that all of our students need a little encouragement and advice from time to time. Therefore, we have two centers on campus with professional staff who are eager to help. The Student Success Center and the Advising Center provide students with direction and support as they enter the college environment. Our new students begin planning their college journey with an academic advisor from the Advising Center. Once classes begin, we encourage students to visit the Student Success Center for services such as free tutoring and personal counseling, as well as a unique opportunity to become a part of our TRIO-SSS program specifically designed to assist first-generation college students with their transition into and through the college process. Finally, we encourage students to get involved by joining and participating in the Student Government Association and other campus clubs. Research indicates that students who are involved in at least one activity on campus have higher grades and success rates than those students who do not!
What to expect with academic advising
Our academic advisors specialize in knowing the recommended courses and pathways in order to assist students in successfully planning personal goals toward earning a degree, diploma, or certificate. Melody Heflin, who specializes in advising first-time college transfer students says, "My goal is to help students identify their intended program of study at a future university, and to assist them in understanding how to use available resources. I try to guide them on the best classes to take at CCC in order to have a smooth transfer process." Our other academic advisors specialize in program areas such as pre-health, advanced manufacturing, business, education, criminal justice, office systems, and other programs designed to prepare students for work upon graduation.
Counseling services and College Knowledge and Awareness
Because we believe in the value of supporting students in their personal goals, as well as their academic goals, the College provides confidential counseling services to discuss issues such as test anxiety, decision making and goal setting, multicultural concerns, stress management, time management, feelings of depression, relationship concerns, anger management issues, academic issues, or substance abuse concerns. In addition, a counselor in the Success Center can assist with major life transitions such as divorce, marriage, death, or grief counseling. Our counselors will also assist with making referrals to local community agencies when necessary.
Each fall and spring semester, our Centers provide a series of important topics of college student interest. The series, known as College Knowledge and Awareness, provides activities centered on student success and engagement of academic and social issues.
FREE Tutoring!
Free tutoring services are available for students in subject areas such as mathematics, science, accounting, Spanish, and computer-related courses. Students do a great deal of writing in college so our writing tutors are available to help students become stronger writers, critical thinkers, and citation experts. Taking advantage of the opportunity to utilize a free tutor allows students to stay on top of their coursework, improve their study skills, and help to prepare for a test or quiz. We also provide an online tutoring service option through our online partner, Smarthinking.com.
The Student Success Center and Advising Center staff are anxious to welcome you to campus! We care about our students and we are here to help you succeed!