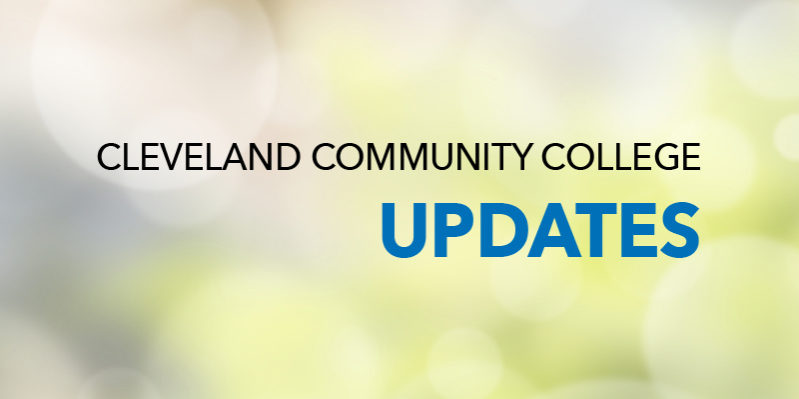 2017 Cleveland Community College Excellence in Teaching Award
Aaron Vassey, Law Enforcement Training Coordinator, is the 2017 Excellence in Teaching Award recipient. He has been teaching at Cleveland Community College since 2009.
"I want to thank Cleveland Community College, the Cleveland Community College Foundation, and the Excellence in Teaching Interview Committee, for the opportunity to interview, and subsequently be presented with, the 2017 Cleveland Community College Excellence in Teaching Award," said Vassey. "I am but one member of a team of people, and this award is truly representative of the hard work each of us puts forth to contribute to the success of law enforcement programs, and the College."
Vassey holds a Master's degree in Criminal Justice from East Carolina University, two Bachelor's degrees from Western Carolina University (one in Criminal Justice and the other in Emergency and Disaster Management) and an associate's degree from Isothermal Community College in Criminal Justice. He has also completed two certificate programs from the NC Justice Academy, and has also been awarded the Advanced Law Enforcement Certification from the NC Criminal Justice Standards Commission (CJS). Vassey is a law enforcement General Instructor and holds several law enforcement specialized instructor certifications as well, all of which are issued through the CJS.
In his spare time, Vassey enjoys camping, hiking, sporting events and spending time at the lake. Most importantly he enjoys spending time with family, and assisting at various sporting events for his children.
He is married and has three children.
Academic Excellence Award
Charles White is Cleveland Community College's 2017 Academic Excellence Award winner.
White graduated in May with an Associate in Applied Science in Electronics Engineering Technology and an Associate in Applied Science in Automation Engineering Technology. He holds a 3.89 grade point average. As part of his Electronics Engineering Technology training, White took and passed the exam required to earn his Certified Associate Electronics Technician (CET) certification.
2017 Cleveland Community College Outstanding Staff Member Award
Kendra Haneline, Success Coach/Advisor, is the 2017 Outstanding Staff Member Award recipient.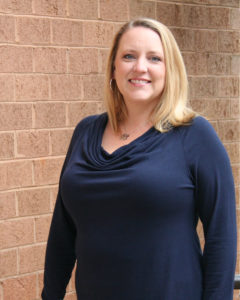 "I am extremely honored to be the recipient of this award," says Haneline. "Serving our students is a passion of mine, and I truly enjoy the work I do at the College. I am thankful to have been recognized for my efforts."
Haneline has worked full-time at CCC since 2016. Before moving into her current position last year, she served as the Tutoring Coordinator in the Student Success Center. She has also been teaching ACA/Academic support courses since 2015. Haneline holds a bachelor's degree in Business Administration from Gardner-Webb University.
When not working, Haneline serves as the children's worship leader and a member of the praise team at her church. She also enjoys graphic design, creating handmade gifts, reading and writing.
She and husband Corby Haneline have three children, Chandler, Carter and Kensley.