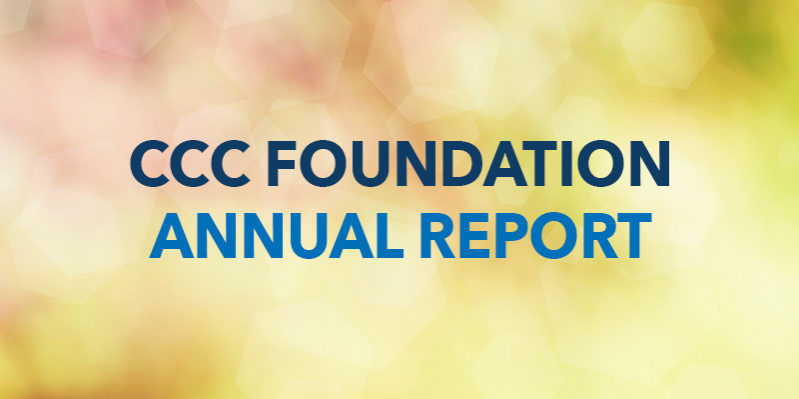 Fifty+1
After celebrating the 50th Anniversary of Cleveland Community College, the Foundation decided to reexamine its goals and approaches to serving CCC and its students. The Foundation also worked to improve its marketing efforts to ensure community, regional, state, and national audiences would see the great things happening at CCC through the work of the Foundation.
Foundation Updates
The CCC Foundation Welcomes Its Newest Member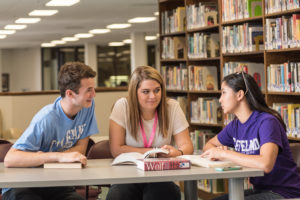 Kristin Blanton joined the Foundation staff in January 2017, as the associate dean of development and governmental relations. Kristin has worked at CCC since 2008 in several capacities, most recently as accounting instructor and discipline coordinator. In her new role as associate dean, she will work closely with Foundation board members and College staff to continuously improve donor relations, fundraising, and grants development.
Donations via PayPal™
You can now donate to the Foundation directly through the website, at a time convenient for you. This service is made possible through PayPal, and you can access it by clicking the "Donate" button on the top right-hand corner of the Foundation's website.
Amazon Smile™
You can also support the Foundation each time you shop at Amazon, with no additional cost to you. Each time you make an eligible purchase at
smile.amazon.com, Amazon will donate 0.5% of the purchase price to the Foundation. All you have to do is select Cleveland Community College as the organization you would like to support. This is an incredibly simple and easy way to support the Foundation's efforts.
Foundation Sponsorships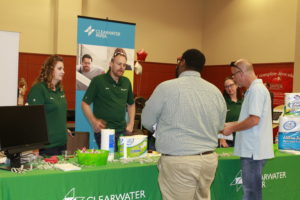 2016 was an exciting time for the Foundation. We are pleased to sponsor a variety of events that support CCC students and our community. Each November, the Foundation sponsors the Cleveland County Fire & Rescue College. Rescue personnel from throughout North Carolina travel to CCC to participate in this fast-paced, high-energy training.
In April 2016, the Foundation sponsored the Entrepreneur Expo's Fast Pitch competition. The FastPitch event consisted of four categories: Community, High School, College, and University; a total of $1,000 was given to the winner of the competition. This event provided potential entrepreneurs an opportunity to pitch their life-science business idea (or related service) to a panel of local business owners. The Foundation plans to continue its support for the 2017 Entrepreneur Expo event. Entrepreneurs and small business development is critical to the success of rural communities like Cleveland County.
The Foundation also sponsored the 2016 Cleveland County Job Fair which was held at the LeGrand Center. The Job Fair brought more than 100 employers to connect with the workforce in Cleveland County.
2017 is moving in the right direction as Cleveland Community College and the Foundation continue supporting local workforce development efforts through these great events!
Grants Seeking Efforts Continue
Emily Sisk has served the Foundation as grants development coordinator for ten years. Her work has been instrumental in securing numerous grants for the College. In the past two years, the College has been awarded the TRIO Talent Search, First in the World, National Fluid Power Association, and NC Works Career Coach Grant, as well as other awards, under her supervision. The TRIO Talent Search Grant has allowed CCC to provide services to middle- and high-school students who meet eligibility criteria. This grant resulted in three full-time positions, and one part-time position. The First in the World Grant exists as a partnership with Central Carolina Community College, and allows CCC staff to research student coaching initiatives. Most recently, the NC Works Career Coach Grant created two full-time staff positions at the College. This grant allowed CCC to provide workforce development and career training counseling to area high-school students who may not have plans to attend a four-year university. The National Fluid Power Association grant will help upgrade the fluid power laboratory and expand hands-on training for students.
College Loses Long Time Supporters
Hoyt Q. Bailey (1927-2015)
Hoyt Q. Bailey was dedicated to CCC. He served as Chairman of the Board of Trustees for many years and devoted his time, energy, compassion, and gifts to the College and its students. Hoyt provided outstanding leadership on so many boards, committees, and organizations. His legacy is too extensive to cover completely but education was the centerpiece, along with his faith. Hoyt served the community through leadership roles with the Cleveland County Board of Education, Gardner-Webb University, NC State University, the University of North Carolina at Charlotte, Cleveland Regional Medical Center, Cleveland County HealthCare Foundation, Shelby Rotary Club, and Heineman Medical Research Center. The Bailey Allied Health and Science Center on the campus of CCC was named by Hoyt Bailey and Family, in memory of his wife, Anne Dover Bailey.
Ronald "Ronnie" Hawkins (1952-2016)
Ronnie served on the CCC Board of Trustees for many years. Before the LeGrand Conference Center was constructed, Ronnie had a vision for a meeting space that would serve Cleveland County residents. His financial support, along with the support of many others, helped this dream become a reality. His dedication to Cleveland County was not limited to CCC. He also served on the Kings Mountain District School Board for 12 years, and as a Cleveland County Commissioner for 16 years. Ronnie was Manager and Vice President of Harris Funeral Home, Inc., and was a Realtor with Coldwell Banker Mountain View Real Estate. He enjoyed being involved in the Boy Scouts of America and being an advocate for Education and Animal Rights. He and his wife Libby have been strong supporters of the Foundation and CCC for many years.
Linda Chandler (1952-2015)
Linda Chandler died unexpectedly in the fall of 2015. She was a full-time psychology instructor at CCC for many years, and made a difference in the lives of so many students during her tenure here. She was an educator for a total of 39 years and previously served as guidance counselor for several other school systems including Cleveland County Schools at Shelby High. Linda was a member of the North Carolina Community College Sociology and Psychology Association and was a strong advocate for the community college system. She supported the CCC Foundation every year throughout its Capital Campaign efforts and up until her passing.
Greg Arrowood (1959-2016)
Greg Arrowood passed away in the fall of 2016. He was a full-time banking and finance instructor at CCC for nine years, and was well-loved by students and colleagues alike. Those who knew Greg remember him as a man who loved Auburn and Cuban coffee. He was also actively involved in ministry for several years, working alongside his wife Karen. Greg supported the Foundation from 2007 up until his passing in September.
CCC Foundation Annual Report
During the 2016 calendar year, the Foundation reported a total of 62 new pledges, totaling $48,563.23, and 154 donations, totaling $455,996.14. These figures include donations and pledges received during the 2016 Faculty/Staff Campaign, which was a huge success. The Foundation staff would like to extend a heartfelt "thank you" to all of our donors. It is because of your dedication and support that we are able to continue serving the College and its students. A complete listing of donors to the Capital Campaign and CCC Foundation since 2003 can be found on the inside back cover of CareerFocus. For more information or to give today, visit www.clevelandccfoundation.org. Contributions are tax-deductible as provided by law and make a difference in our community.
New Scholarship Announced!
The Foundation would like to introduce the Cleveland Community College Firefighter Scholarship. This scholarship was created to assist students enrolled in the Associate in Applied Science Fire Protection Technology program. Scholarships will be awarded during the spring and fall semesters, to help students with the costs associated with the program.