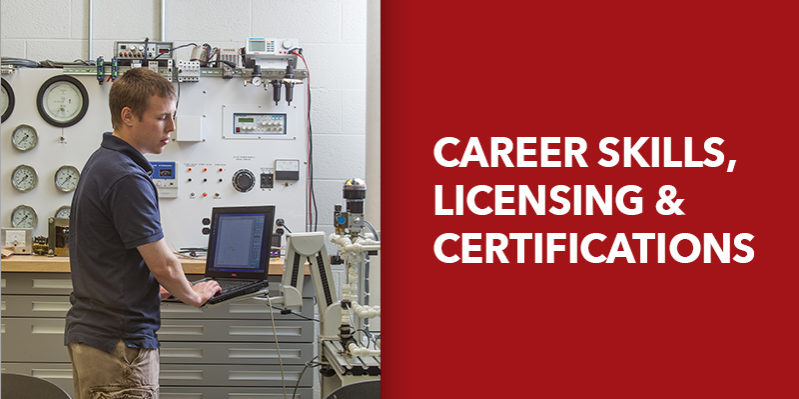 Make yourself a more valuable employee by enhancing your career skills! CCC offers Continuing Education classes in the following areas:
Auto Safety Inspection
Basic Auto Restoration 3
Basic Automotive Maintenance (Brake Performance)
Basic Residential Plumbing
Basic Residential Wiring
Cosmetology I
Electrical Contractors Continuing Education
Equine Studies
Escort Vehicle Operator Certification
Manicuring and Nail Technology
Medication Aide
NCCER Welding Certification
Notary Public
OBD II Emission Control Inspection
Pharmacy Technician Certification
QuickBooks™ – Certification Exam Prep
QuickBooks™ – Level I & II
ServSafe®: Food Service Safety and Sanitation
Veterinary Assistant
VMWare vSphere v5.5
CCC Continuing Education Academies provide short-term, intense training in the basic skills needed to start a new career. Most classes are offered in day and evening sessions. Students can earn a certificate in one semester and learn job skills that last a lifetime.
Academies currently being offered:
CNC Technology
Electrical Lineworker
EMT-Basic
Firefighter
Furniture
MIG/TIG Welding
Pharmacy Technician
Robotics